Bagpiper for hire in Northeast Ohio, Akron, Canton, Cleveland areas. Bagpipes (pipers) for hire! Bagpipe player - piper (bagpipers) available for wedding, party, funeral, lessons.



Akron & District Pipe Band

http://www.akronbagpipeband.com/
serving the Akron/Canton community for over 25 years
Whether you are looking for a soloist, a couple of pipers and a drummer, or an entire
band, the Akron & District Pipe Band can provide an unforgettable performance at your
next event. The band members take much pride in their music. Our practices are open to
the public and we are always glad to teach new students.







The Akron Ceili Band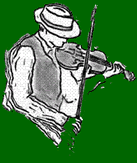 http://www.akronceiliband.com/
Performing the traditional music of Ireland
The group performs at weddings, festivals, parties, etc... throughout the year.
We also host a traditional music session every 2nd and 4th Thursday (see site for details)
Bring your instrument and feel free to join us!







Best Beginnings - Custom Designed Weddings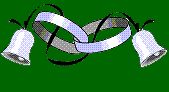 Click here for traditional or unique wedding ceremonies!
Choose from a variety of services to reflect your own needs and wants.
From special vows to simple receptions, we offer everything you need to make
your Wedding Day one you will truly cherish, just as you now love and cherish each other.







Celtic Eagle Pipe Band


http://www.celticeaglepb.com/
Akron Ohio's Competition Pipe Band
Celtic Eagle Pipe Band, or CEPB, is a fun family oriented organization
dedicated to the teaching and performance of Scottish, Irish, and other
Celtic bagpipe and drum music. An award-winning competition band.








Ohio Scottish Games – Wellington, Ohio


http://www.ohioscottishgames.com/
annual competitions in piping, drumming, dance, etc...
Because of our love and enjoyment of Scottish music, dancing, athletics, clan gatherings,
and other Scottish activities, we set forth as our purpose the promotion and preservation
of those activities that are our Scottish heritage and culture.







Scottish American Society


http://www.scottishamericansociety.org/
fun, fellowship, Scottish culture & information
We are a group that is interested in the culture and history of Scotland and her people. We meet
to greet, enjoy each other's company, learn about Scottish Heritage and Culture, and decide what
social event will get our attention each month.







~WEDDING RESOURCES~

Here are some professionals in the Akron/Canton area that I have met along the
way and I would recommend them if you are looking for these services in your wedding...



OFFICIANT...
Tim Greathouse, licensed officiant
PHOTOGRAPHY...
Photos 2 Cherish Photography
DISC JOCKEY...
Beach Boyz Entertainment - DJs, Videography and Casino Parties
BRIDAL SHOWS...
Today's Bride is #1 in N.E. Ohio bridal shows.





Copyright © 2004 Brian McElhinney. All rights reserved.